---
FOR IMMEDIATE RELEASE
---
A Powerful Memoir about Homeland and Belonging from Award-Winning Author and Tribal Leader Greg Sarris
Debuting with an international author tour in 2022, Greg Sarris presents Becoming Story, a memoir about his own life, written with intimacy, candor, and grace.
BERKELEY, CALIF— "These meditations enchant," says the San Francisco Chronicle in praise of Becoming Story: A Journey among Seasons, Places, Trees, and Ancestors (on-sale April 5)—a new book from celebrated storyteller and tribal leader Greg Sarris. In this work, Sarris offers a searching portrait of his own life, from his upbringing in Santa Rosa's Indian Country to the discovery of his own Indigenous ancestry to his work as an elected leader of the Coast Miwok and Southern Pomo tribes.
Sarris's acclaimed storytelling skills (Grand Avenue, Watermelon Nights, How a Mountain Was Made) are in top form in this new work, in which he weaves together a kaleidoscopic narrative of becoming one's self, underscoring the immense power of story in our lives—as individuals, as a community, and as inheritors of ancestors long past. "He invites us into an intimate and communal California Indian world," says Theresa Gregor, Professor of American Indian Studies, and "reminds us that the roots of our tribal identities 'remember' and, ultimately, restore(y) us."
Slated to be read alongside works by Tommy Orange, Annie Proulx, David Treuer, Barry Lopez, and Terese Marie Mailhot, Sarris—regarded as a leading voice for California Indian communities (see his recent remarks in this front-page New York Times article)—offers reflections in Becoming Story on belonging to the place where you live in prose that is searching, and profound. In a starred review, Kirkus heralds Becoming Story as "a fascinating and evocative memoir in essays" while Foreword Reviews describes Sarris' memoir as "resonant" testimony "to the impacts of people on the land" that "lauds the power of language when it comes to leaving tracks for others to follow."

Sarris's new book will debut to an international audience streaming from the Literature Live Around the World event from LitFest Bergen in February, with features to follow at Politics & Prose (Washington D.C.), the Los Angeles Times Festival of Books, and the Bay Area Book Festival (Berkeley, Calif.), among other venues. The debut of Sarris's Becoming Story will also dovetail with the 10th anniversary of Heyday's Roundhouse program, devoted to bringing to print books about and by California's Native voices.
Start reading Becoming Story on LitHub »
For review copies, feature interest, and interview and image requests, get in touch!
---
About Greg Sarris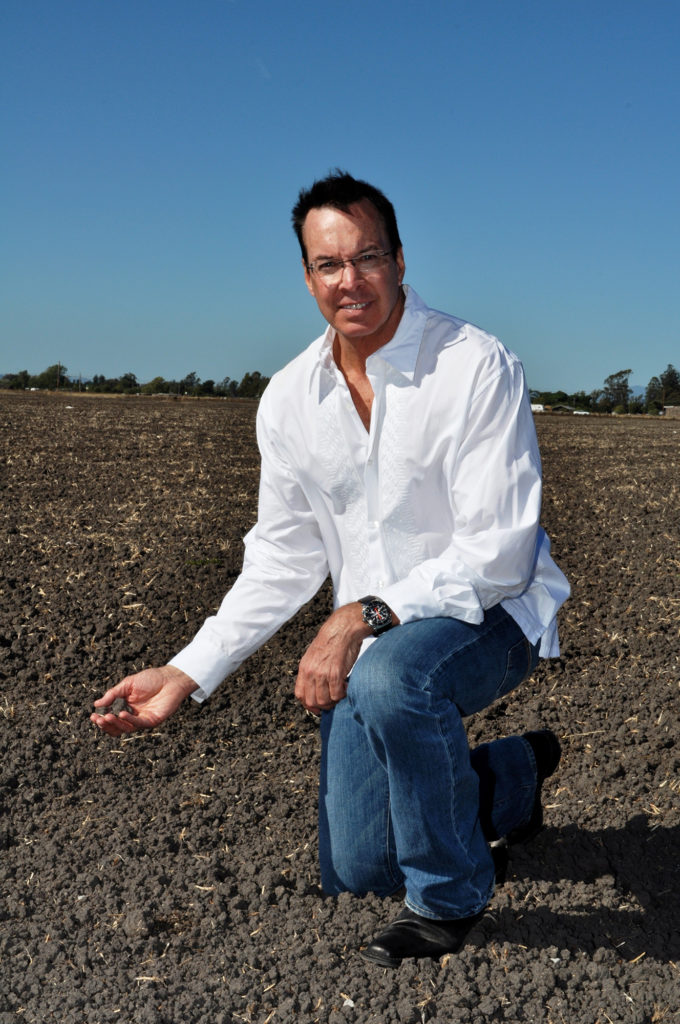 Praise for How a Mountain Was Made
"These are charming and wise stories, simply told, to be enjoyed by young and old alike."
—Kirkus Reviews
Praise for Watermelon Nights

"An important American novel and an increasingly relevant work for resisting a political and cultural economy that privileges protest and encourages forgetting for the sake of belonging."
—Los Angeles Review of Books
Praise for Mabel McKay: Weaving the Dream
"Wonderful . . . . Vibrant testimony to the survival of American Indians and the power of the old spirits."
—Leslie Marmon Sillko
Praise for Grand Avenue
"I admire Greg Sarris's sense of the gritty passion of life. A resonant thread of myth and laughter pulls the tales together. He allows the story to overtake him, the sign of a fine storyteller."
—Joy Harjo
Greg Sarris is an accomplished author, university professor, and tribal leader serving his fifteenth consecutive term as Chairman of the Federated Indians of Graton Rancheria. His political activism in the 1990s culminated in the Graton Rancheria Restoration Act, co-authored by Sarris, which gained federal recognition and restored all associated rights to the Coast Miwok and Pomo Native Americans of California. The law also restored land to the Tribe, who had been without a homeland for over fifty years. To date, the Federated Indians of Graton Rancheria remain the last tribe in the United States to be restored by an Act of Congress. In addition to his elected role as Chairman of the Tribe, Sarris also serves as President of the Tribe's Economic Development Board, overseeing all of the Tribe's business interests, including the Graton Resort and Casino, which today ranks among the five most successful Indian casinos in the nation.
Sarris graduated summa cum laude with a degree in English from UCLA and received his Ph.D. in Modern Thought and Literature from Stanford University. While at Stanford, he was honored with the Walter Gore Award for excellence in teaching. He has taught as a full professor of English at UCLA, as the Fletcher Jones Professor of Creative Writing and Literature at Loyola Marymount University, and as the Federated Indians of Graton Rancheria Endowed Chair at Sonoma State University, where he taught courses in writing and American and American Indian Literatures. He has been appointed to the Board of Trustees for the Smithsonian National Museum of the American Indian and elected to the American Academy of Arts and Sciences.
In addition to his work as a professor, businessman, and leader, Sarris has also enjoyed a prolific creative career as an author, producer, and playwright. His several books include the award-winning collection How a Mountain Was Made and the moving biography of world-renowned Pomo basket weaver and medicine woman Mabel McKay. He has also published the widely anthologized collection of essays Keeping Slug Woman Alive: A Holistic Approach to American Indians Texts as well as the co-edited volume Approaches to Teaching the Work of Louise Erdrich (with Connie A. Jacobs and James B. Giles). His fiction includes the recently reissued novel Watermelon Nights and the short story collection Grand Avenue, which was adapted to an HBO miniseries, co-executive produced by Sarris alongside Robert Redford. He co-produced, advised, and featured in American Passages a sixteen-part series on American literature for Public Television, which received the Hugo Award for Best Documentary in 2003. In addition to developing pilot scripts for Showtime and HBO, Sarris has worked on scripts for the Sundance Institute, where he also supported the development of a summer writing lab for American Indians interested in film writing. Sarris has also adapted his work and written original plays for stage productions at Pieces of The Quilt, Intersection Theatre, the Mark Taper Forum, and others. His play, Mission Indians, which debuted in San Francisco, received the 2003 Bay Area Theatre Critics Award for Best Script.

Currently Sarris is executive producing a documentary of Joan Baez and finishing work on his new novel. His latest book, Becoming Story: A Journey among Seasons, Places, Trees, and Ancestors considers the deep past, historical traumas, and possible futures of his homeland. Learn more about his work at greg-sarris.com.
Becoming Story book launch at Book Passage (Corte Madera, Calif.)
Heyday Honors Greg Sarris with its Lifetime Achievement Award