The Bay Area Forager: Your Guide to Edible Wild Plants of the San Francisco Bay Area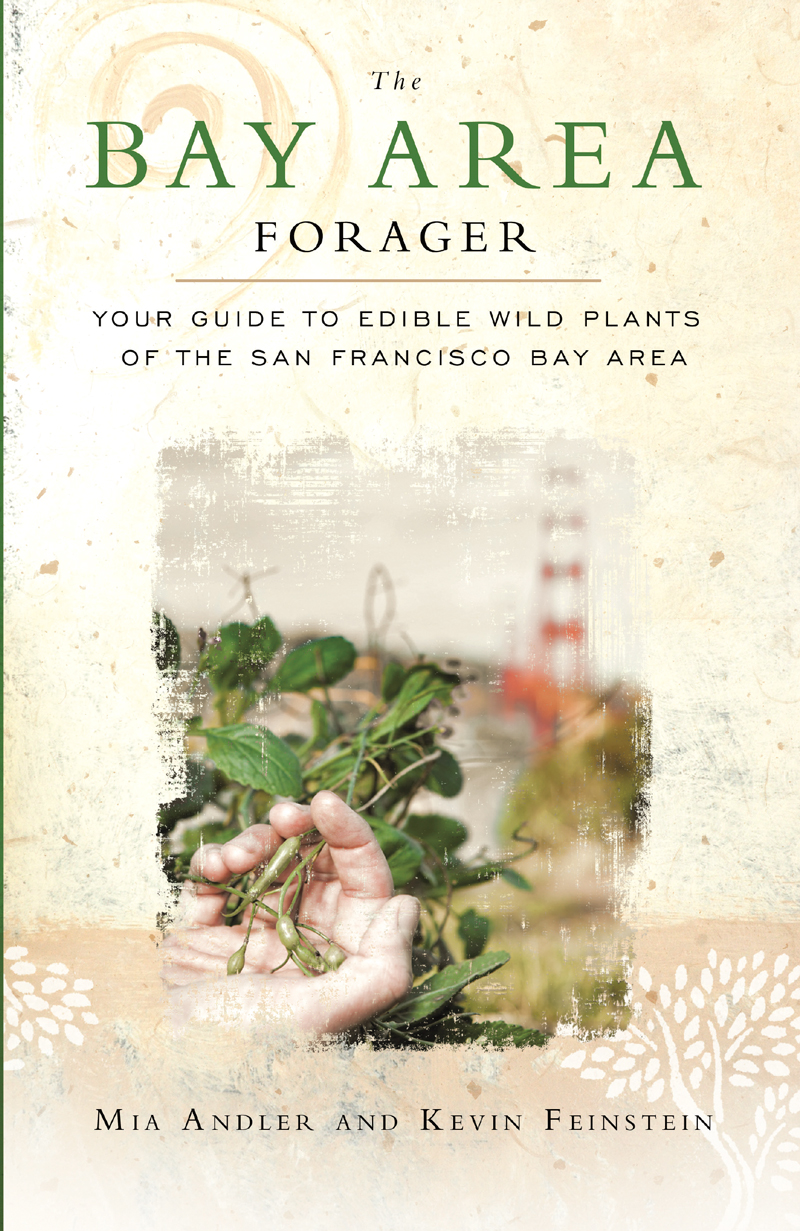 Paperback, 5.5 x 8.5, with over 85 full-color photographs, 336 pages.
ISBN: 9780615496122.
By
,
Reading this guidebook is like taking a wild foods walk with foraging experts Mia Andler and Kevin Feinstein: it gives practical advice for gathering edible wild plants in the Bay Area in a voice that is friendly and suffused with rich personal knowledge. The authors provide thorough descriptions of where to find each of the region's most readily available plants, and they give clear instructions for harvesting them responsibly. Large, detailed photographs help readers to identify plants easily. Also included are mouth-watering recipes such as cattail crêpes, cherry laurel cordial, fiddlehead fusilli, and rosehip soup. Ideal for any experience level, The Bay Area Forager invites readers to deepen their relationship with their environment.
Reviews
"The perfect book for the modern day Bay Area forager" Matt Berry
"In a world focused on serious issues such as climate change and the redesign of energy, food, and human shelter systems . . . Mia and Kevin's work shines as a functional and joyful solution to the seemingly massive scale of the human footprint. Eating the plants that are available, and growing wild in your neighborhood and region is more than a symbolic gesture towards honoring ecology . . . it returns you to the ecological system as functioning member, like any other bird, bug, or mammal." Rebecca Burgess, Author of Harvesting Color -- How to Find Plants and Make Natural Dyes
"This is a wonderful resource that is not only full of information on individual plants, it also sets forth a vision for how we may live in a regenerative way in the beautiful landscape of the Bay Area" Drew Harwell
+ Show all reviews
Disclosure of Material Connection: Some of the links in the page above are "affiliate links." This means if you click on the link and purchase the item, I will receive an affiliate commission. I am disclosing this in accordance with the Federal Trade Commission's
16 CFR, Part 255
: "Guides Concerning the Use of Endorsements and Testimonials in Advertising."