Redress: The Inside Story of the Successful Campaign for Japanese American Reparations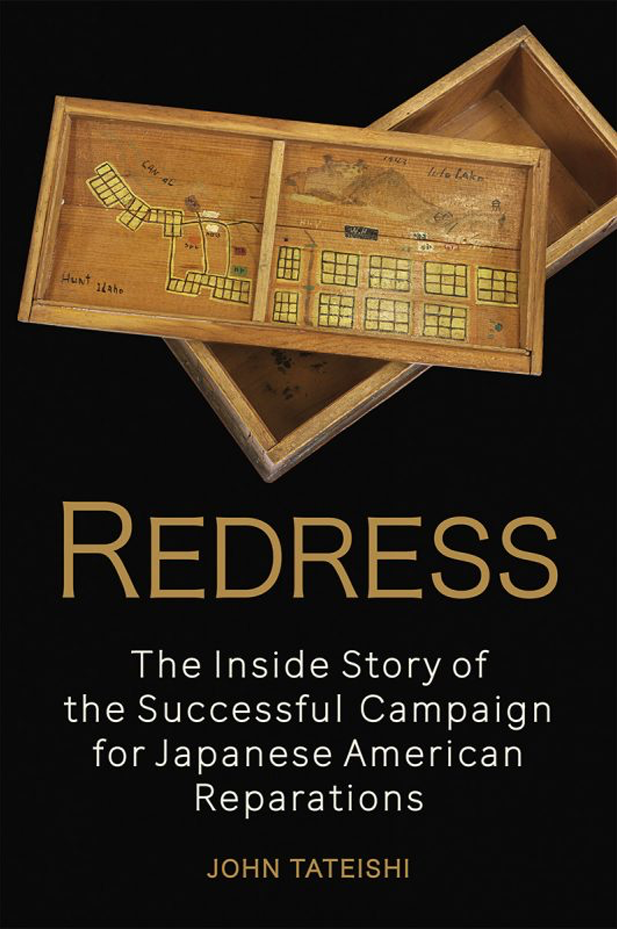 Hardcover, 6 x 9, 400 pages.
ISBN: 9781597144988.
By
This is the unlikely but true story of the Japanese American Citizens League's fight for an official government apology and compensation for the imprisonment of more than 100,000 Japanese Americans during World War II. Author John Tateishi, himself the leader of the JACL Redress Committee for many years, is first to admit that the task was herculean in scale. The campaign was seeking an unprecedented admission of wrongdoing from Congress. It depended on a unified effort but began with an acutely divided community: for many, the shame of "camp" was so deep that they could not even speak of it; money was a taboo subject; the question of the value of liberty was insulting. Besides internal discord, the American public was largely unaware that there had been concentration camps on US soil, and Tateishi knew that concessions from Congress would only come with mass education about the government's civil rights violations. Beyond the backroom politicking and verbal fisticuffs that make this book a swashbuckling read, Redress is the story of a community reckoning with what it means to be both culturally Japanese and American citizens; how to restore honor; and what duty it has to protect such harms from happening again. This book has powerful implications as the idea of reparations shapes our national conversation.
Reviews
"At a moment when talk of reparations is in the air, there is no more inspiring story to tell than of the time that tens of thousands of Americans actually won them. Redress gives us an insider's step-by-step view of how a bold and determined group of Japanese Americans achieved an unprecedented goal that, at the beginning, looked impossible. We have a lot to learn from their extraordinary success." ADAM HOCHSCHILD, author of Bury the Chains: Prophets and Rebels in the Fight to Free an Empire's Slaves
"John Tateishi's book is a gripping account of the challenges and triumph that led to the signing of the Civil Liberties Act of 1988 by President Reagan. The lessons learned and the history made in this book are indispensable for all those who are seeking redress and reparations for their own communities today." KAREN KOREMATSU, founder and executive director of the Fred T. Korematsu Institute
"John Tateishi, who was on the front lines of the Japanese American redress movement, has written a compelling blow-by-blow account of that struggle. This is a quintessentially American story of how, in the face of seemingly insurmountable odds, justice nevertheless prevails." JAY FELDMAN, author of MANUFACTURING HYSTERIA: A History of Scapegoating, Surveillance, and Secrecy in Modern America
"Redress is a must-read for understanding the success of the redress campaign and how it changed the course of American history." NORMAN MINETA, former U.S. secretary of transportation
"A fascinating insider's account of a historic campaign by a marginalized community and its allies to see redress from the most powerful country in the world. Simply compelling!" DALE MINAMI, lead counsel in overturning Korematsu v. United States
+ Show all reviews
Disclosure of Material Connection: Some of the links in the page above are "affiliate links." This means if you click on the link and purchase the item, I will receive an affiliate commission. I am disclosing this in accordance with the Federal Trade Commission's
16 CFR, Part 255
: "Guides Concerning the Use of Endorsements and Testimonials in Advertising."