Only What We Could Carry: The Japanese American Internment Experience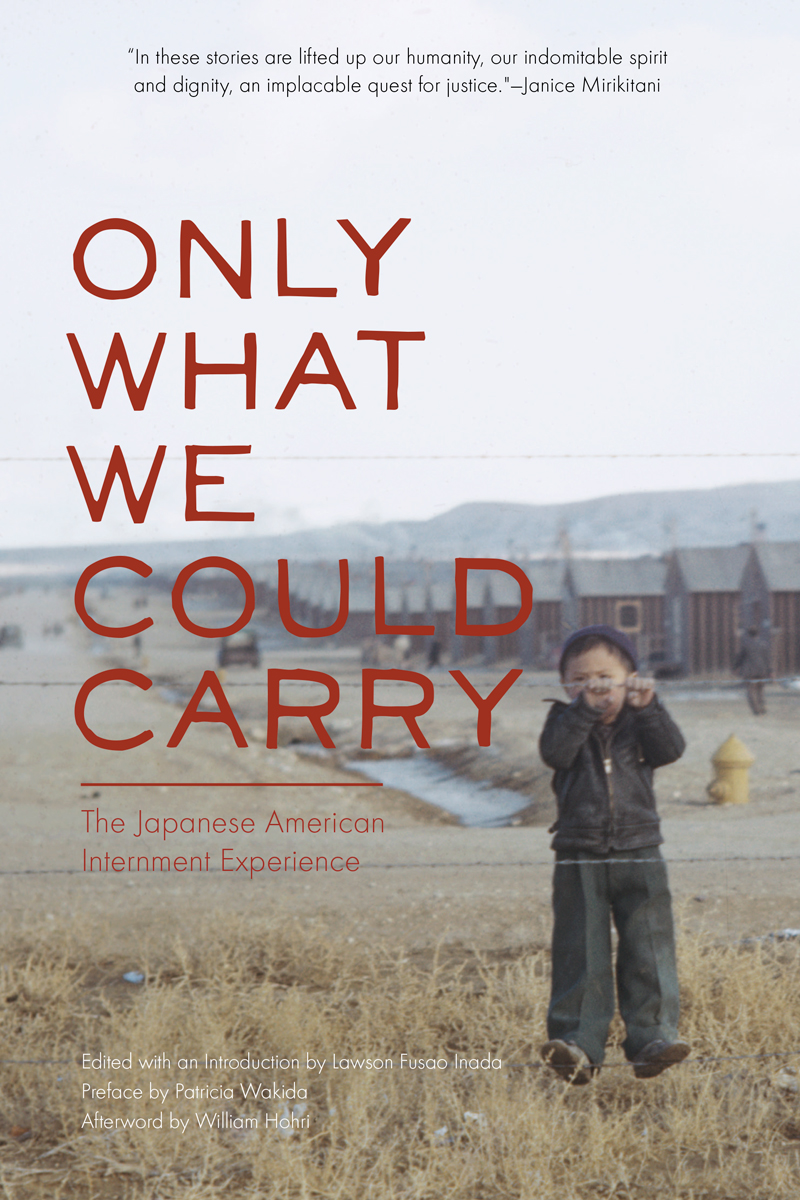 Paperback, 6 x 9, with photos, appendices, map, glossary, and suggested reading list, 464 pages.
ISBN: 9781890771300.
By
, ,
In the wake of wartime panic that followed the Japanese attack of Pearl Harbor, more than 100,000 Japanese Americans residing along the West Coast of the United States were uprooted from their homes and their communities and banished to internment camps throughout the country.
Through personal documents, art, and propaganda, Only What We Could Carry expresses through words, art, and haunting recollections, the fear, confusion and anger of the camp experience. The only anthology of its kind, Only What We Could Carry is an emotional and intellectual testament to the dignity, spirit and strength of the Japanese American internees.
A project of the California Civil Liberties Public Education Program.
Reviews
''Only What We Could Carry gives us yet another way of looking at an American tragedy....Above all, it is a collection of documents which, together, are a testament to the human spirit.'' Roger Daniels, Charles Phelps Taft Professor of History, University of Cincinnati
''Only What We Could Carry gathers together the voices of interment--private, personal stories that could have been lost, but will now be heard and felt. It's as if we have a seat at a family dinner, listening to stories passed down from one generation to another, feeling the pain and the spirit of hope.'' David Mas Masumoto, author of Harvest Son: Planting Roots in American Soil
''Contained in these pages are what we have carried...in these stories are lifted up our humanity, our indomitable spirit and dignity, an implacable quest for justice to redeem the crimes committed against an entire race-indeed an entire nation.'' Janice Mirikitani, Poet Laureate of San Francisco, 2000, author of We the Dangerous and Shedding Silence
''It conveys the deep anguish felt by Japanese who defined themselves as citizens of the United States and yet lost their rights as citizens during a time of national fear.'' School Library Journal
''The presence of such a volume inspires historical and moral reflection on both the delicate construction of individual liberty and the ambiguities of national identity.'' Doubletake
+ Show all reviews
Disclosure of Material Connection: Some of the links in the page above are "affiliate links." This means if you click on the link and purchase the item, I will receive an affiliate commission. I am disclosing this in accordance with the Federal Trade Commission's
16 CFR, Part 255
: "Guides Concerning the Use of Endorsements and Testimonials in Advertising."