Dear Miss Karana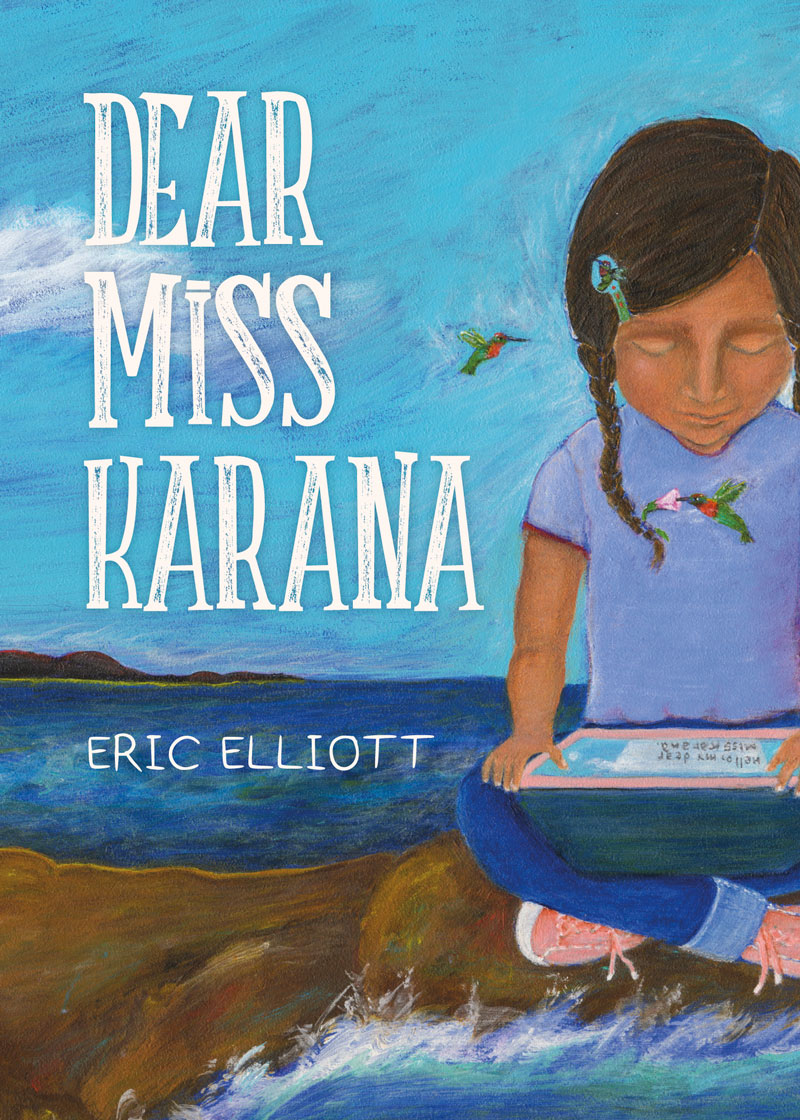 Paperback, 5 x 7, 128 pages.
By
Silver Medal, 2017 Independent Publishers Book Award (Multicultural Fiction–Juvenile/YA)
Finalist, 2016 Foreword INDIES
While reading Island of the Blue Dolphins at school and learning about the real woman stranded on San Nicolás Island, ten-year-old Tíshmal begins writing emails to "Miss Karana" in hopes of talking to her spirit. When she arrived on the mainland of Southern California, Miss Karana spoke a language that no one could understand even back then, and all that remains is a recording of the song she sang when she was found on the island. Tíshmal realizes that some of the words sound very similar to Chamtéela (Luiseño), the language spoken on her reservation. As she writes to Miss Karana, Tíshmal becomes more and more resolved to understand the lone woman's song.
The only person able to help her is a grouchy great uncle, Wéh Powéeya ("two tongues"), the last living person fluent in the language of their ancestors from the belly button of the ocean: the islands including San Nicolás. Together, Tíshmal and Wéh Powéeya must discover what the lone woman said long ago in order to help her spirit finish the journey West.
First written in Chamtéela and developed in accordance with fourth grade Common Core State Standards, Dear Miss Karana tells a compelling story of family, determination, and cultural perseverance.
To download the free Chamtéela language edition, please click here.
Reviews
"An original, deftly crafted, and compelling story of family, determination, and cultural perseverance that is very highly recommended." Susan Bethany, Midwest Book Review
+ Show all reviews
Disclosure of Material Connection: Some of the links in the page above are "affiliate links." This means if you click on the link and purchase the item, I will receive an affiliate commission. I am disclosing this in accordance with the Federal Trade Commission's
16 CFR, Part 255
: "Guides Concerning the Use of Endorsements and Testimonials in Advertising."